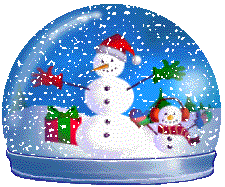 Dates to Remember:
Monday, December 9- Friday, December 13- Santa Shop (Students will shop during their P.E. times)
Tuesday, December 10- BES Band/Chorus Program 6:00 p.m. (Regency Square Mall)
**Congratulations to our BES Spelling Bee winner, Brianna Butler and 2nd place Railey McCord. Check the "HIGHLIGHTS" section for pictures from the event!
*Use the SHOPAROO app for your holiday shopping and help help our school(information in the "HIGHLIGHTS" section).
There are so many easy ways you can help our school!
*Shop at Publix with your "PUBLIX PARTNERS" card! Check out the article below to see how!
*Cut and save your Box Tops For Education and Campbell's Soup Labels! Click the following link to see the many items that participate in Box Tops For Education! BES collected over 6,000 Box Tops For Education for a total of $626 for October! Congratulations to Mrs. Moody's class for being the top collectors! http://www.boxtops4education.com/products/participating-products
*Do you have empty/used Inkjet and Laser printer cartridges or old cell phones? Check the "HIGHLIGHTS" section to see how those items can help our school!